The Fun In Art can best be described as a paid art playgroup.
It is a very relaxed, welcoming and supportive space, where creativity and imagination is encouraged and nurtured.
We focus more on having fun, and learning to love art, than any final outcome of a masterpiece – and so there is no pressure for little ones who can't sit still or are not interested in an activity.

We start each session with a blank canvas – butchers paper laid out either over the table or on the floor, with lots of crayons, pencils, markers, stamps and other bits to play with and and scribble to their hearts content.
From here we move between various activities to help keep the kids engaged. If they are loving a particular thing, or ready to move on early, they will be supported. Each session has a maximum of 10 kids so they are always small groups.
We do not always have access to a window, but we usually do. When we do, I will always bring out some special window crayons for the kids to use. This is a great circuit breaker when a child is needing something new to do. All kids love it, and the parents do as well. You will find that you will scribble on the window too!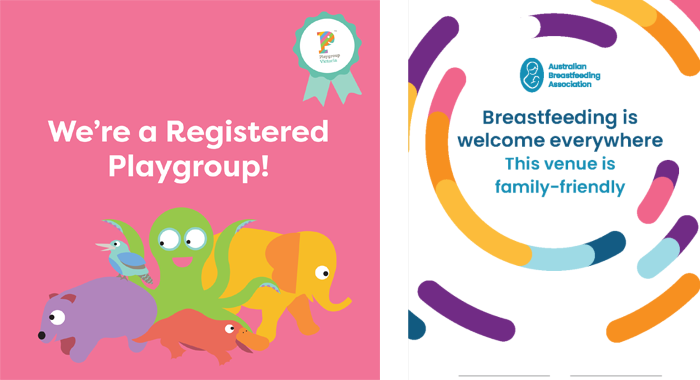 All sessions are one-off and designed ahead of time with little kids in mind.
Pricing is $20 per child 1–5 years old.
Younger siblings under 1 are more than welcome free of charge.
Additional siblings 1–5 years old are $16 each.
I have a 'Buy 5, Get 1 Free' system! Once you book 5 sessions, I email you with instructions for your choosing free session.
Our toddler and pre-school art classes are run from a few locations throughout Hobsons Bay and the Inner West Melbourne. Rotating between Altona, Williamstown and Spotswood, we have strong ties to the community and try to create a safe environment for parents to let go of judgement and enjoy the company of their child.
We'd love you to join us at our next art playgroup!